High Speed Pipe Cutting Bandsaw Machines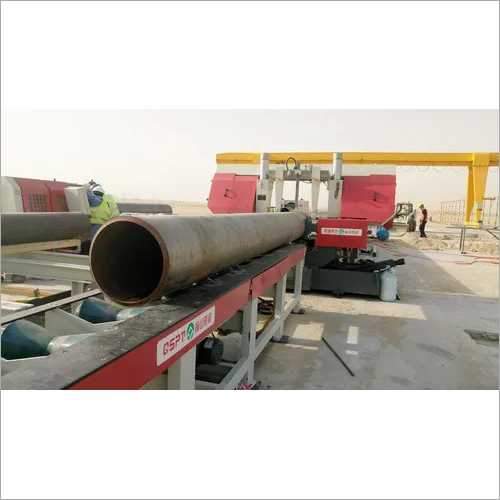 High Speed Pipe Cutting Bandsaw Machines
Price And Quantity
Set/Sets

20000.00 - 50000.00 USD ($)
Product Description
High speed pipe cutting band saw machine is a power tool which can be utilized in several industries for cutting and sawing. This machine incorporates a sharp blade which can cut several workpieces. The generally keeps rotating in the same plane. This machine is ideal for cutting long material, preferably pipes and bars. It is therefore required in many machine shops. Our company located in Shanghai, China can supply carefully assembled and fully functional high speed pipe cutting band saw machine, which can be installed and is ready to operate. The operators can refer the instruction manual supplied with it to learn about the controls and functions of this machine.
High-Speed Pipe Cutting Band Saw Machine designed by us, is a powerful instrument that cuts various workpieces with a blade made up of a continuous band of metal with teeth along one edge. This machine is unique among fixed shop saws in that it can make three different sorts of cuts.

High-Speed Pipe Cutting Band Saw Machine Features:

Provides stable and accurate cutting performance
The technology is also built to provide easy blade speed changes and fulfill the demands of an automatic cut cycle.
The design of the machine has been authorized by the industry
Minimum power usage is there
Automatic step-by-step material feed
High-Speed Pipe Cutting Band Saw Machine requires very less maintenance
Quality tested to provide high-class durability

Applications:

Our band saw machine is widely utilized in various industries like plastic/PVC/HDPE pipe industry, agriculture, pump industries, automobiles, aerospace, marine industries, railway industry, and so on. This machine has made production work much easier and safer, as well as allowing for improved production with reduced energy use.

High-Speed Pipe Cutting Band Saw Machine Specifications:

Pipe diameter is applicable here
For feeding purposes, step-less speed adjustment is used
Hydraulic cylinders automatically center clamping on both sides.
The speeds of band saw can be 18, 42, or 68 m/min/15-80 m/min/27, 52, or 78 m/min
Coolant pump is built-in for cooling the system