Automatic Pipe Welding Machine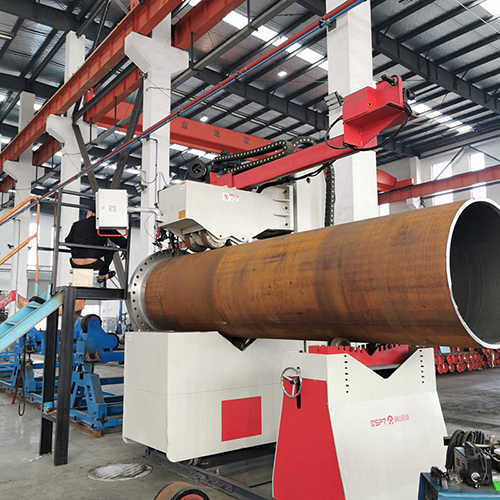 Automatic Pipe Welding Machine
Price And Quantity
Set/Sets

4999.00 - 9999.00 USD ($)
Product Specifications
Product Description
Experience Seamless Welding with the Pipe Automatic Welding Machine
Looking for a reliable and efficient solution for your welding needs? Look no further than our cutting-edge Pipe Automatic Welding Machine. With its advanced features and precise functionality, this machine is set to revolutionize the welding industry. Our Pipe Automatic Welding Machine is designed to deliver seamless and high-quality welds, saving you time and effort. Equipped with state-of-the-art technology, it ensures optimal welding performance for various pipe sizes and materials. Whether you're working with stainless steel, carbon steel, or other alloys, this machine is up to the task.
The key to the exceptional performance of our Pipe Automatic Welding Machine lies in its innovative automation capabilities. Powered by intelligent software, it offers precise control over welding parameters, including arc length, travel speed, and heat input. This ensures consistent weld quality and eliminates human error, leading to reliable and durable welds.
Safety is paramount, and our Pipe Automatic Welding Machine prioritizes operator well-being. It comes equipped with comprehensive safety features such as protective shields, emergency stop buttons, and automatic shutdown mechanisms. You can trust that your operators are protected during the welding process, reducing the risk of accidents and injuries.
Not only does our Pipe Automatic Welding Machine provide impeccable weld quality, but it also boosts productivity. Its automation features streamline the welding process, significantly reducing production time. By eliminating the need for manual adjustments and repetitive tasks, your team can focus on other critical aspects of your projects, improving overall efficiency.
Versatility is another standout feature of our Pipe Automatic Welding Machine. Its adaptability allows it to handle a wide range of applications across industries such as construction, oil and gas, pipeline manufacturing, and more. No matter the complexity or scale of your welding projects, this machine delivers consistent and superior results.
Investing in our Pipe Automatic Welding Machine means investing in the future success of your business. It not only enhances your welding capabilities but also positions you as a leader in your industry. With its advanced features, reliable performance, and efficiency, you can take on challenging projects, meet client demands, and outshine the competition.
Don't settle for subpar welding equipment. Upgrade to the Pipe Automatic Welding Machine today and experience the pinnacle of welding precision and efficiency. Contact us now to learn more about this cutting-edge equipment and how it can transform your welding operations.